Performances of various Concerts 2003 / CD


Record of the sacred music concert in 22.07.2000 (during Europa Cantat XIV) in the cathedral of Nevers / CD.


Sacred and Latvian choir music / MC.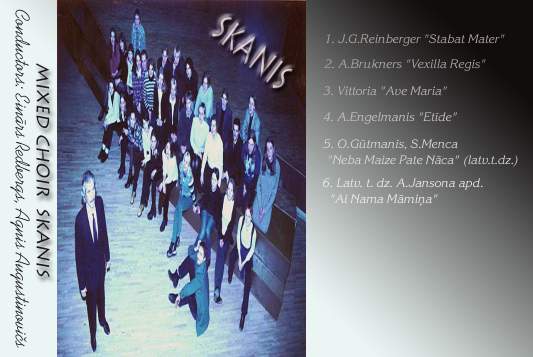 1. J.G.Reinberger "Stabat Mater"
2. A.Bruckner "Vexilla Regis"
3. Vittoria "Ave Maria"
4. A.Engelmanis "Etide"
5. O.Gutmanis, S.Menca "Neba Maize Pate Naca" (latv.t.dz.)
6. Latv. t. dz. A.Jansona apd. "Ai Nama Mamina"